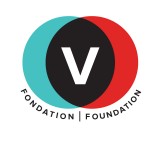 The Vision Travel Foundation is answering TravelPulse's call for the industry to raise funds for those in need of help in parts of the Bahamas, as a result of Hurricane Dorian. The Foundation is donating $5, 000.00 to the TravelPulse Bahamas Relief Fund, which will be sent directly to locals via the official tourism board of the Bahamas, the Islands of the Bahamas. Additionally, another $5, 000.00 will be donated to the Canadian Red Cross, who are already taking part in the relief effort in the Bahamas.
"It is so important that we come together as an industry to support those in need when disasters such as Dorian take place," stated Brian Robertson, President of the Canada West region of Vision Travel, A Direct Travel Company.
"Every bit of help counts," added Joel Ostrov, President of the Canada East region of Vision Travel, A Direct Travel Company. "I strongly urge everyone to do what they can to support this great initiative," Ostrov added.
The Vision Travel Foundation was set up by Vision Travel in 2014 to support charitable activities and organizations.
-30-
About Vision Travel Foundation
Vision Travel Foundation was launched as part of Vision Travel's efforts to give back to the community and support causes important to its team members, supporting various social, educational and charitable activities across Canada. More information on Vision Travel Foundation can be found at http://www.visiontravel.ca/vision-travel-foundation.