Global Emergency Contacts
When travelling abroad, it's important to be aware of emergency contact numbers. If you are involved in an emergency, first-responders may check your mobile phone for an ICE (In Case of Emergency) contact, which could be a spouse, relative, friend or other trusted person. It is recommended you program these into your phone as ICE, ICE2, ICE3 and so on, for as many emergency contacts as possible.
Alternatively, if you need to place an emergency call while abroad, note that not all countries use 911 as their emergency contact number.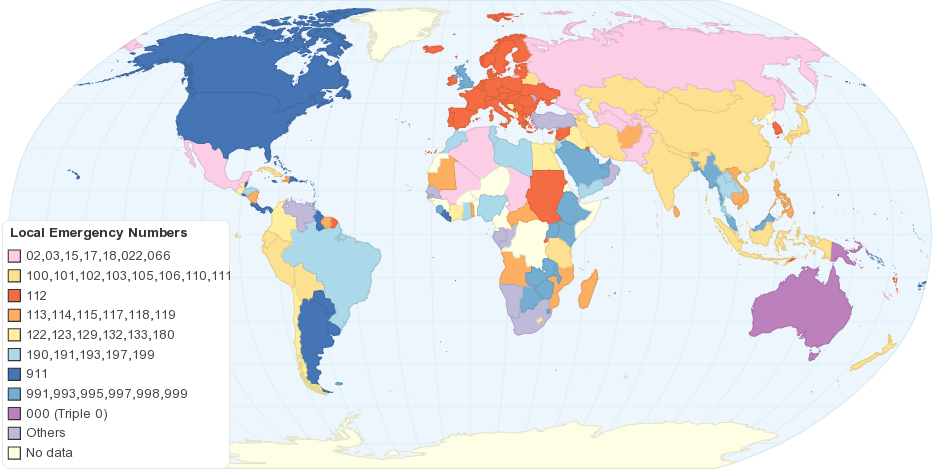 Download Global Emergency Contact Numbers