Giving back is at the heart of what we do.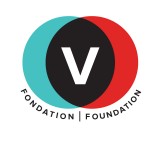 Our Foundation was launched as part of our organization's efforts to give back to the community and support the causes important to our team members.
This corporate social responsibility (CSR) initiative serves as a conduit for us to support various social, educational and charitable activities across Canada.
"Giving back has always been at the heart of our company. For the past decade, we have actively supported various social causes at a local level. Now, through the Foundation, we are able to consolidate our efforts to make a difference on a national scale."
2019 Foundation Highlights

2018 Foundation Highlights

2017 Foundation Highlights
Hurricane relief: a $25, 000.00 donation was made to the Canadian Red Cross to support recovery efforts in the Caribbean following the devastation caused by hurricanes

2016 Foundation Highlights

2015 Foundation Highlights
A donation of $10,000 to Canadian Breast Cancer Foundation during our annual Power of Vision conference
Typhoon relief support of CMAT
$10,000 donation to Children's Wish Foundation through the Air Canada Foundation