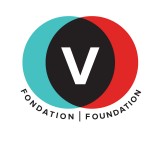 Toronto, November 6, 2017 – As recovery efforts continue in the Caribbean following the devastation caused by hurricanes, Vision Travel Foundation, the charitable arm of Vision Travel Solutions, is making a $25, 000.00 donation to the Canadian Red Cross.
The donation, announced this past weekend at Vision Travel's Power of Vision conference, will help send disaster personnel and critical relief supplies to those most in need of urgent relief in the island nations affected by Hurricanes Irma and Maria. This includes kitchen supplies, hygiene kits, medication, hospital supplies and emergency shelter.
"The Canadian Red Cross has assisted millions of people these past couple of months. As the road to recovery continues, we are proud to support their efforts," adds Joel Ostrov, president of Vision Travel, Quebec-East region.
"With so many countries impacted by the magnitude of these hurricanes, our thoughts go out to all those affected as they continue to rebuild their communities," says Brian Robertson, president of Vision Travel, Ontario-West region.