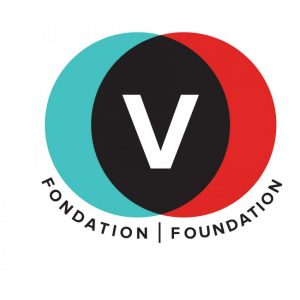 Toronto, November 30, 2016: Vision Travel Foundation, the charitable arm of Vision Travel Solutions, Canada's leading travel management company, will be delivering an extra dose of cheer to one Canadian family this holiday season.
The Foundation is granting Ashley Caldwell's wish of visiting Disney World with her family through Children's Wish Foundation of Canada. On December 31st, 11-year old Ashley, her parents Ian and Sherry, her three brothers James, Damon and Taylor Caldwell, will travel to Disney World in Orlando, Florida, to meet the iconic Mickey Mouse as well as Elsa and Anna from her favorite animated movie, Frozen.
With Vision Travel Foundation's donation, a Children's Wish coordinator will ensure every detail of Ashley's wish will be taken care of including plane tickets, accommodations, ground transportation, an accompanying medical attendant, as well as a list of fun experiences for Ashley and her family during the trip.
Ashley was born with a rare genetic condition called 14q Deletion. She was immediately transferred to SickKids Hospital and the Neonatal Intensive Care Unit where Ashley spent much of the first year of her life. Ashley needed oxygen for nearly two years, only learned to eat at age four and only started walking when she was eight. At such a tender age, Ashley has endured many intensive therapies just to learn basic skills such as holding a toy, walking and communicating.
"Vision Travel is honored to be able to help Ashley and her family experience this once-in-a-lifetime dream vacation through our Foundation. We look forward to hearing about the beautiful memories the Caldwells have created on their return and we hope that this trip is every bit as uplifting as Ashley herself", says Brian Robertson, Chief Operating Officer at Vision Travel.
At their recent company conference, Power of Vision, Vision Travel's team members from across the country helped decorate and fill Ashley's 'Wish Box' with stickers, personal well-wishes, and an assortment of fun Disney items to present to Ashley*.
Vision Travel Foundation was launched as part of Vision Travel's efforts to give back to the community and support causes important to its team members, supporting various social, educational and charitable activities across Canada. More information on Vision Travel Foundation can be found here: https://www.visiontravel.ca/vision-travel-foundation/
-30-
*Each Children's Wish child is provided with a box containing Roary the Lion Stuffed animal, Children's Wish t-shirts, and the family's travel documents