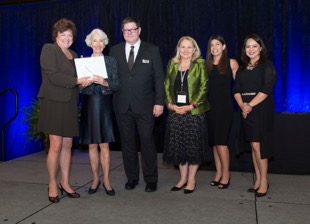 Toronto, June 13, 2016 – Vision Travel is pleased to announce that its vice-president of leisure travel, Lynda Sinclair, has been appointed to the advisory board of Abercrombie & Kent.
Liaising on a quarterly basis, the advisory board comprises the top travel agents who provide first-hand advice about consumer habits, demands and requirements. It is this insight that enables A&K to continuously improve their product offering and service. Made up of 15 members, Sinclair is the first Canadian to serve on the otherwise entirely American board, including A&K Founder, Chairman and CEO Geoffrey Kent and Vice Chairman, Jorie Butler Kent.
"I'm thrilled and delighted to be invited onto the A&K advisory board. It is a huge honour as A&K is one of the world's truly blue chip tour operators and I fully applaud the value they bring," comments Sinclair.
Sinclair was selected for this prestigious role based on her superior expertise within luxury leisure travel in the Canadian market. Her support and guidance over the past several years has helped A&K to grow their business significantly, despite challenges in currency values and world events.
Founded in 1962, A&K is known for its exceptional experiences worldwide, from deluxe safaris to their private jet tours. "Abercrombie & Kent truly deliver what they promise and all of us at Vision admire their philosophy and philanthropic works," said Sinclair.
Vision Travel has been a member of Abercrombie & Kent's Top 100 Club for the past five years – an association encompassing the top 200 travel sellers for A&K around the world. As well as Sinclair's momentous appointment, the Vision accolade was two-fold as the company was also named A&K's top-grossing multi-branch retail travel partner worldwide.