7 strategies you can use to maximize your online booking tool adoption
How does OBT adoption impact your travel program?
This guide will help you with:
OPTIMIZING YOUR OBT
How to implement an OBT that reflects your travel policy in a way that's logical for your travellers.
ENGAGING & MOTIVATING YOUR TRAVELLERS
Discover specific methods you can implement to educate and communicate with your employees to drive adoption.
UTILIZING DATA
Use your data proactively to gain important insights and identify behavioural patterns — then pivot your OBT adoption strategy accordingly.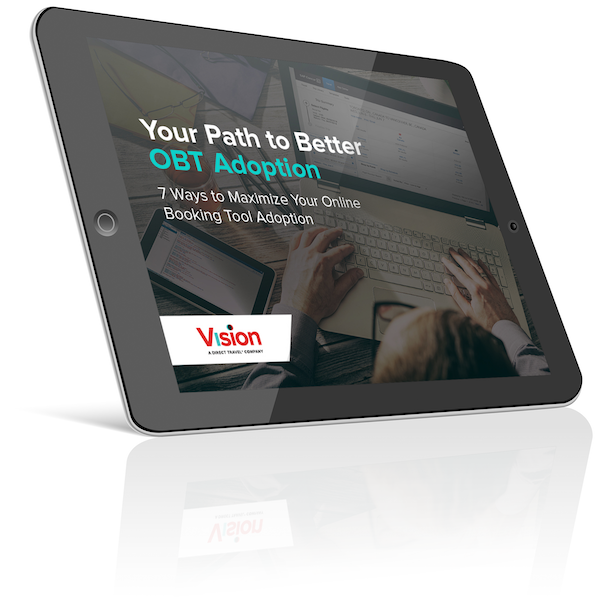 Get your instant download: