enVision
enVision is Direct Travel's Corporate Social Responsibility (CSR) program. Being Green is very important to our team, prompting a number of initiatives to support a green environment. From registering our annual conference, the Power of Vision, for carbon-offsetting, to changing the way we conduct our activities within Direct Travel branches across Canada, we take particular notice of our carbon footprint.Here are just some of the ways we're working to be green: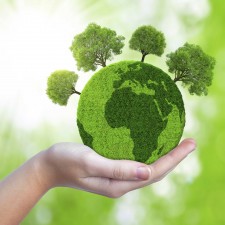 We no longer need to print electronic tickets – we have turned off the e-ticket printer in our centralized ticketing department.
We do not print invoices or itineraries, unless specifically requested by a client. Our preferred method is to send via e-mail.
We support "work-at-home" environments where appropriate, to cut down on team members commuting to work.
We purchase recycled goods wherever possible while also ensuring all Direct Travel locations recycle.
We are a registered supporter of Tree Canada through our carbon-offsetting travel and entertainment initiatives. We offer CO2 reporting to corporate clients.
enVision initiatives demonstrate our commitment to sustainability in the following ways:
Reduction in both the environmental impact of paper production & the usage of redundant paper.
Reduction of the chemicals and energy involved in printing and photocopying redundant documents.
Reduction of the energy required to store, transport and recycle used paper products.
Reduction of associated paper distribution methods.